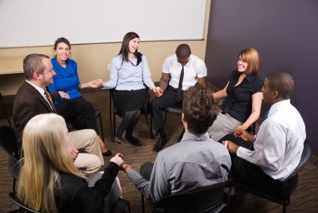 Substance abuse is a life-long disease that affects a person's mental, emotional, physical, and spiritual well-being. There is no cure from addiction but recovery halts the destructive nature of the disease and how it affects a person, and provides the tools a person needs to achieve sobriety. Recovery from addiction involves a commitment to abstinence as well as learning about and working through the underlying issues that led one to addiction. Since shame. isolation, low self-worth, and the inability to manage feelings are core issues for substance abusers, group therapy provides a safe and restorative space to work through these issues with others. This mirroring reduces shame and builds upon self-esteem, self-acceptance, self-love, and self-forgiveness.

I run a substance abuse group for people who have been through treatment and are actively committed to their recovery. The group's focus will be to:


Provide insight and support

Help with affect tolerance

Help build self-esteem

Practice healthier ways of achieving intimacy and forgiveness with self and others

Understand how one's history is impacting life today in harmful ways

Explore relapse triggers

Practice new coping skills

My theoretical orientation for this group comes from Khantzion, Halliday, and McAuliffe's book, Addiction and the Vulnerable Self – Modified Dynamic Group Therapy for Substance Abusers.