Thank you for exploring my website. You have made a big step in looking for help. Congratulations!

For more than 25 years, I have been a psychotherapist working with addictions, adult children of alcoholics, codependency, parenting skills, grief and loss, separation and divorce, relationship difficulties, and trauma. I believe that when working with addictions (substances, work, eating, worry, spending, sex, love, shopping, gambling) it is important to explore family-of-origin issues. If I could summarize why we engage in so many compulsive activities, it is to distract ourselves from the pain in our hearts.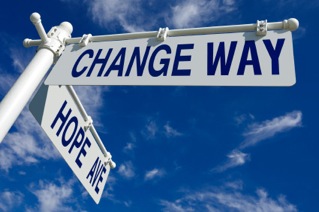 When your normal way of managing life no longer works and you find yourself defeated, lonely, depressed, anxious, and fatigued, it is time to get a new perspective, to talk out your feelings, to tell your story, to discover your strengths, to learn new coping skills, and to make a commitment to change.

Change can be a bittersweet experience. At times it comes easy and fast with empowering results. More often, it is slow, deliberate, and awkward. Sometimes things get worse before they get better. The learning, unlearning, and re-learning process can cause disequilibrium with accompanying feelings of sadness, anxiety, anger, shame, and frustration. If you can see change as a gradual transition towards wholeness, your work can be broken down into manageable steps. With effort you can make lasting change toward self-love and improved interpersonal relationships.
Please contact me, Ginger Edwards @ (919) 949-3302 or ginger@gingeroffershope.com
I am based in Durham NC.