Codependency Therapy Group

Friday, 5:30 PM to 6:45 PM
Cost: $50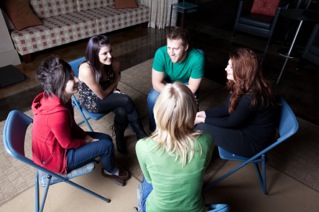 Codependency is a progress life-threatening condition that can leave a person vulnerable to addictions, emotional and health issues, choosing emotionally unavailable people to be in a relationship with, and the unconscious inevitability of reenacting history in hopes of having a corrective experience. This therapy group is designed to foster interactions that offer support and safety. It will provide opportunities for members to talk about their family-of-origin and to gain insights as to how current behaviors relate to the past.

Currently I am offering a psychoeducational component in group in order for clients to understand the symptoms of codependency, how they resist recovery, getting the history straight, characteristics of the "Precious Child", how the family system sets up the codependent self, how the symptoms operate in intimate relationships, the nature of physical, sexual, emotional, and spiritual abuse, the feeling reality, the shaming process during abuse, the roles children play and how this sets up love addiction/love avoidance, and personal recovery. Clients will talk about their histories and have their feelings validated, do inner child integration work, and do shame reduction work in group. This component is experiential.

The group begins with the position that codependency involves underlying issues of low self-worth, difficulty managing feelings, lack of personal boundaries, inability to set limits, difficulty in establishing and sustaining healthy relationships, and lack of knowledge or ability to implement self-care strategies. This therapy group is designed to foster interactions that offer support and safety as well as a place to practice new behaviors.