Chemical Dependency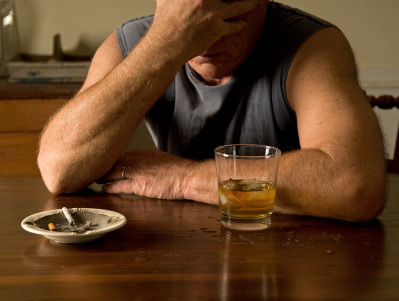 Chemical dependency is a disease that makes it impossible for a person to use the drug of addiction in moderation. Consequently, the person will experience psychological, physical, emotional, social, and spiritual problems. Addiction is not a moral weakness or defect in character; it is a slow, chronic, progressive, lifelong illness. Will power alone will not halt this disease and stopping use without recovery usually results in relapse. If you stop using but continue to live your life the way you always have, it will trigger a reaction that will create so much pain that relapse is likely to happen in order to manage that pain.

The disease of addiction involves an interaction of bio-psycho-social factors such as lifestyle, genetic vulnerability, communication skills, thinking, feelings, behaviors, perceptions, beliefs, expectations, mood, and family, social, and work relationships.

Alcohol and drugs make some people feel normal or good about themselves. They can be social lubricants for those with social anxieties and can provide a false sense of self-esteem or grandiosity. Initially the drug helps to decrease negative feelings, but ultimately the drug actually exacerbates the problems by causing guilt and shame. By this time, the physical and emotional dependence has its stronghold and ceasing use is difficult without help.

If you have a problem with alcohol/drugs, it is likely that your life is out of control and you have not realized that the substance is the problem. You may try all sorts of tactics to improve your life temporarily, but real and lasting progress will elude you. You will no doubt try to control use or switch substances in an attempt to deny that you have a problem. You believe that if your problems go away, you will be able to use normally. You are not ready to part with your best friend that has yet to fail you.

There are nine signs of alcoholism: 1) increase in tolerance; 2) drinking to relieve tension; 3) desire to continue drinking when others stop; 4) drinking before a drinking function; 5) relief drinking stops and the physical need to drink begins; 6) feeling uncomfortable in a situation where there is no alcohol; 7) experiencing occasional memory lapses after heavy drinking; 8) feeling preoccupied with alcohol and your next drink; 9) becoming irritated when your drinking is discussed.

Chemical dependency is a progressive disease. The
early stage
is marked by a growing dependency on drugs/alcohol. Loss of control and rationalizing begins, as well as sneaking drinks, neglecting food, experiencing family and work problems, blackouts, dishonesty, and unkept promises. The
middle stage
is marked by deterioration of family relationships, drinking alone, neglect of food, family, work and money problems, physical and moral deterioration, remorse, and loss of will power. The
late stage
is marked by impaired thinking, loss of family, periods of drunkenness, obsession with drinking, hospitalizations, decrease in tolerance, and continued deterioration in all areas of life.

---
If you are concerned about whether or not you have a substance abuse problem take this test and consider your results.
1
Yes
No
Do you ever use alcohol or drugs in larger quantities than you intended?

2
Yes
No
Do you ever use alcohol or drugs for longer periods of time than you intended?

3
Yes
No
Do you now or have you had in the past a persistent desire to cut down or control your alcohol and drug use?

4
Yes
No
Have you ever tried to cut down or control your use?

5
Yes
No
Do you spend more time than you should in getting ready to use, using, or recovering from using?

6
Yes
No
Have you ever failed to meet a major life responsibility because you were intoxicated, hangover, or in
withdrawal?

7
Yes
No
Have you given up any work, social, or recreational activities because of alcohol or drug use?

8
Yes
No
Have you had any physical, psychological, or social problems that were caused by or made worse by your
alcohol or drug use?

9
Yes
No
Have you continued to use alcohol or drugs in spite of knowing that they were causing or making physical,
psychological, or social problems worse?
10
Yes
No
Did your tolerance increase radically after you started to use?
11
Yes
No
Did you ever get physically uncomfortable or sick on the day after using alcohol or other drugs?
12
Yes
No
Have you ever used alcohol or other drugs to keep you from getting sick or to make a hangover go away?

If you answered yes to three or more of these questions, you are probably chemically dependent.
If you answered yes to six or more, you are chemically dependent.
If you answered yes to nine or more, you are in the advanced stages of addiction.


---

It used to be that people had to hit rock bottom before they gave up alcohol, and if they did not, they faced death, institutions, or hospitals. Today, many people are seeking help before they have severe consequences such as health problems, job losses, criminal convictions, or wrecked families. Society is slowly learning that addiction is a disease just like diabetes.

Denial is common with addiction because the user really does not see that the drug is the problem. This can be explained by understanding the limbic brain (primitive brain that ensures survival). When someone becomes addicted, the limbic brain takes over and the drug becomes associated with survival. The cognitive and reasoning parts of the brain are off-line and only when the user abstains can he engage the rational brain and begin to recover. The minute he resumes use, the limbic brain takes over again and the user cannot use logic or reason.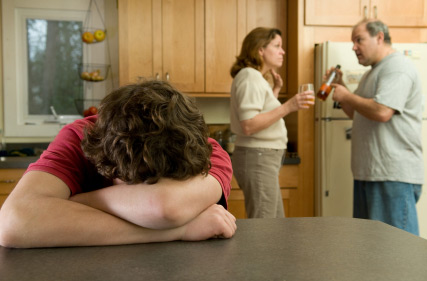 When someone comes to me for a substance abuse issue, I take a thorough drug/alcohol assessment and family history to determine their needs and motivation for treatment. I will work with a person or family to educate them about the disease of addiction as well as denial, the progressive stages of addiction, post acute withdrawal symptoms, relapse prevention, and the stages of recovery ahead. Many substance abusers have underlying codependency issues and these will become the focus later in recovery.

There is no cure for addiction, but recovery halts the destructive nature of the disease. I encourage addicted clients to engage in recovery of some sort (AA, NA, Women for Sobriety, Rational Recovery), as a person cannot recover in isolation.

Addiction is a family disease, so I invite the family in to see how the disease has impacted them. I will look at family patterns that sabotage recovery, prepare them for what to expect ahead, and direct them to Al-Anon or Nar-Anon for help, support, and education.



Please contact me, Ginger Edwards @ (919) 949-3302 or ginger@gingeroffershope.com
I am based in Durham NC.