Trauma Work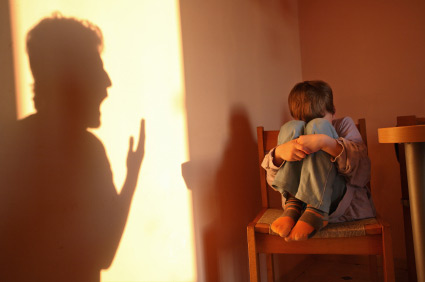 Ginger has trained extensively with Pia Mellody, nationally renowned therapist and trainer, and best selling author of
Facing Codependency
,
Facing Love Addiction
, and the
Intimacy Factor.
I work with trauma survivors who have endured physical, mental, emotional, sexual and/or spiritual abuse at the hands of someone they trusted. National statistics indicate one in four women and one in six men have been sexually abused in childhood. We know that trauma changes brain chemistry, causing Post Traumatic Stress Disorder, depression, anxiety disorders, and personality disorders. Trauma overwhelms the self-protective systems of the body and threatens a person's sense of control as well as their connection, meaning, and adaptation to live. Trauma activates the central nervous system to fight, flight,or freeze. As a result of this triggering the self-defense system becomes overwhelmed and disorganized causing physiological arousal, intense emotions, problems with memory, and the inability to use cognition.

The personality of a person abused in childhood is not well-adapted to adult life. The survivor is left with problems in basic trust, autonomy, initiative, and self-care. They seek intimate relationships that are driven by the fear of abandonment along with a fear of being either dominated or betrayed. They remain in abusive relationships due to early conditioning in childhood. Normal conflicts within a relationship may provoke strong reactions as minor disappointments evoke memories of past neglect and cruelty.

As the survivor struggles with adult tasks, the childhood legacy begins to show up in high levels of distress. They often numb, repress, and disassociate from their feelings. They suffer with sleep disturbance, isolation, distrust, marital and parenting problems, outbursts of anger, difficulty concentrating, hyper-vigilance, body memories, limited sense of autonomy, psychosomatic complaints, debased self-image, restricted range of feelings, nausea, startle response, vivid sensations, intrusive flashbacks, nightmares, risk-taking behaviors, hypnotic trance, alcohol or drug use, suspiciousness, magical thinking, diminished ability to plan for the future, suicidal thoughts and/or attempts, problems with intimacy, identity issues, lack of confidence, inability to maintain a separate point of view or reality, a sense of inferiority, inability to have faith, and a dependence on or withdrawal from relationships.

Often in mid-life the defensive structure begins to break down, prompted by divorce, birth of a child, illness and/or death of a parent, job loss, a stressful situation, or a perceived crisis. They fear going insane, losing control, or dying. They may overreact, become enraged, run, or shut down emotionally. This can cause tremendous problems in trying to function in the adult world.

My priority in working with trauma clients is to establish an atmosphere of safety and trust. Without this, there can be no progress. I educate them as to how trauma experienced from birth to 6 gets recorded in the limbic brain (survival), and how current triggers also reignite limbic brain response. I also educate them about what abuse is, how the abuse set them up with core issues of codependency, and what their work ahead will be to heal. I use experiential work to debrief them, to integrate the functional adult and inner child into their heart, and to do feeling reduction work using the breath. I believe that failure to complete the grieving process will trap a person in a loop, reliving their early trauma conditioning.

I help people reduce as much stress in their lives as possible, to accept their limitations, and to learn the coping strategies needed to manage their life. This may include assertiveness training, yoga, spiritual work, meditation, breathing exercises, exercise, self-care, rage reduction, desensitization techniques, or listening to audiotapes. I teach the skills of self-esteem, listening & speaking boundaries, setting limits, and the feedback wheel.

I validate a client's feelings and prepare them for the work ahead. I encourage inner child work, letter writing, journaling, affirmations, relaxation techniques, and bibliotherapy as tools to healing. I also suggest attendance at support groups as recovery can only take place within relationships. Healing cannot be done in isolation.



Please contact me, Ginger Edwards @ (919) 949-3302 or ginger@gingeroffershope.com
I am based in Durham NC.