Food Dependency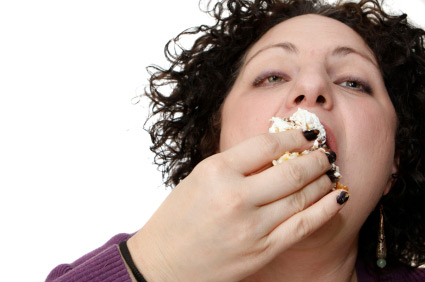 One of the reasons we eat compulsively is to satisfy emotional hunger. For many, food is a primary emotional coping technique as it distracts, gives, calms, is dependable, and is available. If we come from a family where our emotional or physical needs were not met, we have core issues of shame and deprivation. If we do not have tools to help us manage life and our feelings, we can turn to food.

My approach to working with food dependence is to take a history of a person's relationship with food and to track historical thoughts and explore ideas about body image, intimacy, dieting, self-talk, fantasies of being thin, what needs the food serves, and the emotional power of food. I help a client discover the tools they need to stay on track with recovery and to help them set realistic treatment goals including exercise, keeping a food journal, self-care, affirmations, journaling, and distinguishing physical from emotional hunger.

My belief is that diets do not work and usually lead to more weight gain over time. Weight does not heal our core issues. Our internal world needs to be changed by doing our emotional work and coming to terms with our past and the hurts we have suffered. We need to have our thoughts and feelings about all of this in order to reclaim our past, improve our low self-esteem, surrender our shame and guilt, grapple with our fear of rejection, and overcome the tendency to sabotage our successes.

If losing weight could transform our core issues, people would simply lose their weight and live happily ever after. Instead, people lose their weight and are still unable to take care of themselves, cannot set limits or assert themselves, do not have internal boundaries, do not know how to achieve a healthy intimate relationship, and do not know how to manage difficult emotions.

The work of recovery is an inside job. It is the hardest and most rewarding job you will ever do. The gift you get is YOU! There is no bigger gift in the world than to be able to love, accept, forgive, honor, validate, and respect yourself. You are the only one who can do this for yourself.

Once we are able to love and accept ourselves, there is less room for self-destruction. We know we can trust ourselves to be good to ourselves. We have no need to kill ourselves with food. We honor our body and want to nourish it. We can only feel as good as the food we eat. There are no quick fixes to recovery. We have to change our lifestyle. But first we have to believe that we deserve a good life. Self-esteem and shame about who we are have to be dealt with or any attempt at a good life will be thwarted somehow, consciously or unconsciously.
Please contact me, Ginger Edwards @ (919) 949-3302 or ginger@gingeroffershope.com
I am based in Durham NC.